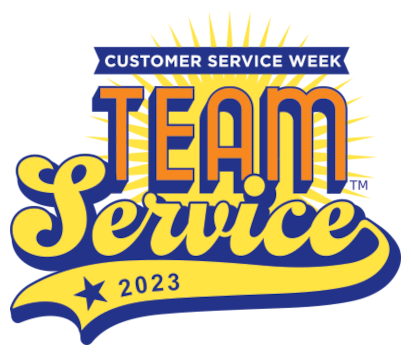 As we recognize and celebrate Customer Service Week, we turn the spotlight on our invaluable MedHub Support teams. At MedHub, we recognize the pivotal role exceptional customer service plays in supporting our partners. Our unwavering commitment to empowering your healthcare education program is closely intertwined with the dedication of our MedHub and eValue Support professionals. 
A Reliable Partner for Your Success:
MedHub transcends being a mere residency management software provider; we are your steadfast partner in achieving success in teaching the future leaders of healthcare in medical education. Our commitment goes beyond delivering solutions; it encompasses providing top-tier support exactly when and how you need it. 
Personalized Support Crafted for You:
Acknowledging the distinctiveness of each educational program, MedHub adopts a personalized approach to empower your team. While we strive to make our platforms intuitive, we acknowledge varying levels of technology familiarity. That's why we offer access to dedicated support professionals and an extensive repository of self-service resources, ensuring your MedHub experience remains seamless, regardless of your team's tech proficiency. 
Our Proficient Support Teams:
Our MedHub support professionals form the bedrock of our commitment to your success. With an average of 7 years of experience in supporting programs and institutions akin to yours, they possess unparalleled knowledge and expertise. As superusers themselves, they are exceptionally well-equipped to navigate you through the platform's capabilities, ensuring you harness its features to elevate your program. 
One-on-One Support:
At MedHub, we hold that genuine relationships with our clients are pivotal. Our support team members are not anonymous voices; many clients know them on a first-name basis. Our online ticket system undergoes constant monitoring to ensure swift responses and resolutions. Whether you reach out via phone, email, or our support portal, our knowledgeable team members are ready to assist with system operations, function clarifications, and troubleshooting.  
Accessible Support Hours:
Recognizing that issues can arise at any hour, our support hours span from 7:00 AM to 6:00 PM CT, Monday to Friday (excluding U.S. Federal Holidays). We stand by you whenever you need us. 
24/7 Access to Resources:
MedHub Support extends beyond individual interactions. Our extensive resource library is accessible 24/7 through your MedHub or eValue portal. This comprehensive repository encompasses training materials, video tutorials, how-to articles, and comprehensive resource manuals. Whether you're questing for answers to specific queries or exploring novel features, our library is your ultimate source for guidance. 
Additional Training Opportunities:
To amplify your team's proficiency, we offer an array of training opportunities. Ranging from on-demand resources to live training sessions, our objective is to diminish the necessity for support requests. Our supplementary training covers recurring or annual processes, the integration of new team members, and even presents professional development prospects to heighten engagement and alleviate staff burnout.